Last week, Indigo Ag announced having raised more than $250 million in capital financing, a vote of confidence from investors in a very difficult fundraising environment.
"This important fundraise signals Indigo Ag's successful transition from a startup to a trusted partner that is delivering critical sustainability solutions," said Ron Hovsepian, President and CEO of Indigo Ag (pictured below). "It's all coming together for the benefit of our customers. We have the science, business momentum, and sufficient resources to continue to deliver on our promises to our partners and customers. We are well positioned for growth and profitability as we continue to work with the agricultural value chain to turn sustainability into real value."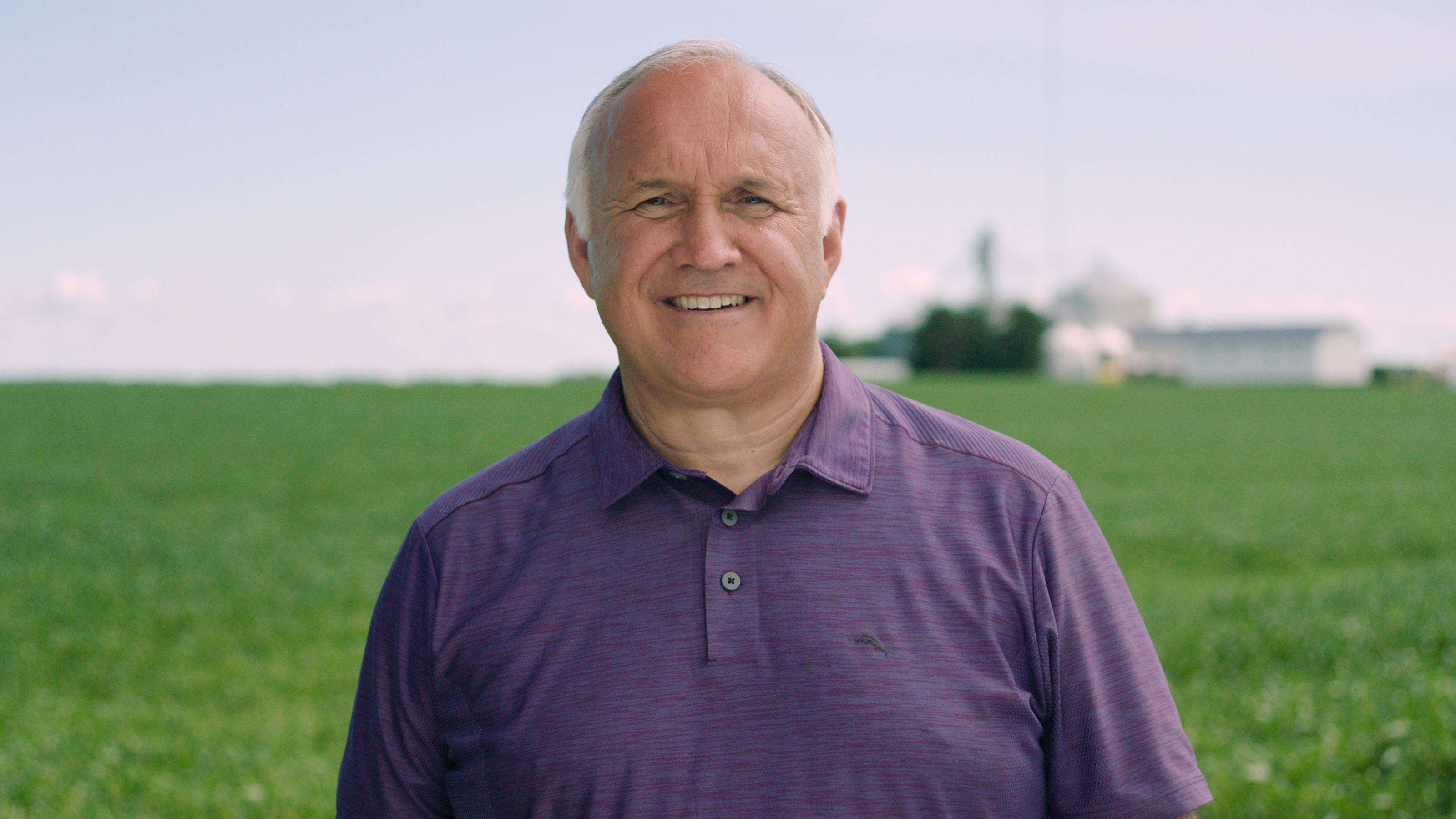 Under Hovsepian's leadership that began three years ago, Indigo has made several important strategic prioritization decisions and hit several important milestones on its journey to make farming more sustainable and profitable for farmers and agribusinesses.
The results are that Indigo is far outpacing competitors. So far, Indigo has paid farmers nearly seven million dollars for their carbon removals and sustainably grown crops, while generating important new revenue streams for our agribusiness partners. Indigo was the first and remains the only company to complete two crops of verified registry-issued agricultural soil carbon credits, generated at scale —133,000 of them. As the 3rd carbon harvest approaches, the 4th harvest enrollment is already showing continued growth in both farmer participation and enrolled acreage.
On the heels of launching the company's first bionematicide and biofungicide this past year, the company has 38 new biological products in the pipeline that are scheduled for launch in the next 30 months. Working with multi-billion dollar companies to reduce their Scope 3 emissions through sustainability programs, Indigo farmers have or will produce 30 million bushels of sustainable grains in 2023. All this momentum has led to major food companies increasing their programs with Indigo by as much as three-and-a-half times in the last two years alone.
We sat down with Hovsepian to understand how he sees this funding impacting Indigo's ongoing work to make farming more sustainable and profitable across the ag value chain.
You just announced raising $250 million to accelerate ag sustainability solutions. What do you want farmers and the ag industry to know about this news?
Ron Hovsepian: The most important thing that farmers and agribusiness customers should take away from this news is that Indigo is financially strong and our ability to deliver solutions that will help you be more profitable has never been greater. We have the science, the momentum and now market and investor validation to accelerate our business.
How will this investment impact the work you are doing with farmers and the ag industry?
The funding means we can accelerate the work we are doing to make sure farmers have the support they need to grow crops in a more sustainable and resilient way and that they are compensated for the outcomes they produce. Indigo's sustainability programs are positioned to help every farmer have choice and flexibility. We're also developing advanced technologies to make it even easier for agribusinesses to recruit and serve farmers in our sustainability programs.
What does it mean that you were able to raise money in such a difficult market?
The ability to raise this amount of funding in this difficult market is validation of the strategic shifts we've made to our business over the past three years. We're focused on simplification around sustainability—and simplification in how we go to market with partners.
That resonated with our investors who saw the opportunity we have to scale our impact and grow the business to the next level. It's also confirmation from our partners and farmers that we're doing something that brings value to their businesses.
How are farmers reacting to your programs and solutions?
We had a farmer call this week and say, "I'd like to order three of your products because whatever you guys are doing, that was the best wheat-producing field that I've ever had. I'd like to cover all my wheat fields with it. Where can I buy more?" That's the best compliment we can get. We're seeing momentum across our other businesses as well, as we just added two more multi-billion dollar corporations as buyers in our sustainable crop program, and the enrollment and acreage in our carbon program continues to go up!
Over the last few years, we've really been showing up as a partner to the farmer. We don't want to be seen as a disruptor to the industry. We want to be that independent, trusted partner that is delivering critical sustainability solutions in ways that no one else can.
How important are "choice" and "flexibility" with regard to farmers?
Our programs and products are built and designed to be flexible. In working with farmers, we know that they need one integrated sustainability program. They need a program that gives them optionality to make the right choices for them, each season, for each field. This is a key element of FieldFlex, our unified approach to sustainability programs that gives farmers the freedom and flexibility to choose the program that works best for them—and makes them the most money— without being locked into a single type of program or losing their eligibility if they switch programs. Farmers can join one program and access every option we offer in their area. And pivot and adjust as necessary. This is a game changer for farmers, agribusiness partners, and for the industry.
Indigo's journey began a decade ago. Where is Indigo today on that journey?
We've moved from being a startup into a growth company that is really commercializing what we're doing. We've worked really hard to develop and prove our science and technology. And we've done that. In fact, we are the first to publish a peer-reviewed science article validating our carbon removal modeling which is used in both Scope 3 programs and carbon credits. We've worked hard to build wonderful products.
And we're just getting started! We're building on that strong foundation now. We've now done four full years of Scope 3 projects with multi-billion-dollar companies. We've now delivered two crops of carbon credits at a very high standard—at a scale that's not been done before and at a good price to the farmer that we anticipate will continue to rise. We've paid farmers around seven million dollars through our carbon and sustainable crop programs to date. Farmers have that money in their pockets today; that's real money helping them and their farms, which is really, really important.
We are now shifting into that next phase of maturity as a company to accelerate and scale the impact of this work even further. We believe we will be the first ag sustainability company to deliver megaton carbon removal (one million metric tons cumulatively removed), thanks to our collaboration with agribusiness partners and their growers.
What are you most proud of that you have achieved since becoming CEO in 2020?
What I'm most proud of is that we were able to deliver on our science and sustainability goals multiple times, including having that successful scientific peer review. For the first time ever, our model came out and went through this very critical academic scientific review cycle—and was approved for publication! That makes me unbelievably proud of the team and of our company. The second thing I'm most proud of was shifting our business model away from being a disruptor to being a true partner in the industry.
At the end of the day, the most important thing we can do always translates to creating value for the industry—and we're doing that now and our focus is on doing even more going forward.
This sounds like an exciting time at Indigo, even a new era.
For any startup, the journey is like a roller coaster with ups and downs along the way. Pioneering this new market has been a difficult and challenging journey, but our focus has always been on the customer and we know that these massive problems facing farmers, the industry, and the planet have to be solved. We also know that Indigo is uniquely positioned to make a significant impact in solving these challenges. The company and all our employees have worked incredibly hard on behalf of each other and our customers. Their hard work has turned Indigo into a real company with revenue that's nearly doubling, that's delivered science products, has a growing customer base through our partners. The transformation from startup to growth company is very satisfying, and we can't wait to see what the future holds.