Growing up in the Bay Area in the 1990s when the population was exploding and the city was buckling to provide transportation, relief from traffic congestion, and affordable housing, Marisa Buchan thought, "There has to be a better way." This led her on a path to a career in sustainability. "As I had more exposure to environmental issues, such as climate change, I realized just how closely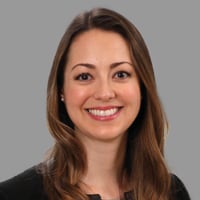 linked these issues are," she recalls. She's now the Head of Sustainability for JPMorgan Chase, a firm taking the lead in long-term economic and environmental sustainability. Under Marisa's leadership, JPMorgan Chase just partnered with Indigo Carbon to purchase agricultural carbon credits and support farmers' businesses as they draw down carbon from the atmosphere and reduce emissions to create a more beneficial agriculture system. Learn more of her vision in this interview.


How do you define sustainability?
I've spent the bulk of my professional career working at the nexus of business and environmental issues. That means taking into account impacts that companies have on the environment, how to manage those issues, and do so in a way that is really respectful of environmental outcomes, seeking to improve practices, making a positive impact on the world and making sure that business models are economically sustainable—so that companies can earn a profit and do the right thing for the environment and for society at large—is very important.
What role does the private sector have in this transformation?
The private sector has a huge role to play. So much of our global society is grounded in the notion of business; business is the engine of our global economy. That means the business community has both a responsibility and an opportunity to do well, while focusing on profits and the bottom line. It's really a question of mobilizing talent, ambition, and innovation. I think we're seeing growing interest in the role that business can play in really having a positive impact on society.
Is there an urgency to make these changes now?
I've certainly noticed in my 20 years in this field that society's expectations of business are changing. In recent years, we've seen there is an opportunity for business to do well and do good at the same time. It may sound like a cliché, but I think people recognize that there is real economic value in doing that. Obviously, governments have a huge role to play, but so many of the challenges that we are grappling with as a society go beyond the ability of just one segment of our economy to solve. It really requires partnership, collective effort, and sustained willingness to tackle some of these tough challenges.
What progress have you made as a company so far?
This year, 2020, has been an especially big year for us – including a commitment to facilitate $200 billion in financing for companies and projects that advance the United Nations sustainable development goals, specifically focused on climate action, social and economic development. We also announced that we were stepping up our efforts on climate policy advocacy and joined a group called the Climate Leadership Council, which is advocating for a carbon tax and dividend policy solution here in the U.S. Then just in October, we announced a commitment to align our financing activities in three industry sectors with the climate goals of the Paris Agreement, so we're going to be focusing on oil and gas, electric power, and automotive manufacturing. For us, this is a long-term effort to support our climate transition to lower carbon alternatives.
Why did you choose to partner with Indigo Carbon?
We've been offsetting our emissions from employee air travel for the past ten years. We have been a regular buyer of offsets. When we announced our Paris aligned financing commitment in October, we also announced a commitment to go carbon neutral in our operations. This has taken us a step further beyond offsetting our air travel. We also are committing to use renewable energy for a hundred percent of our power needs globally starting in 2020.
Why are agricultural carbon credits appealing?
We were really excited to partner with Indigo to procure offsets for our own internal commitment. We love the idea of working in the agriculture sector. It's a great opportunity to engage farmers in the fight against climate change and do it in a way that contributes positively to their businesses. Agriculture is a critical sector for us here in the U.S., as well as globally. We think this is an exciting opportunity to promote engagement and innovation with the private sector and agriculture, and create positive impacts for both the climate and farmers.
Agriculture plays a critical role in improving the environment, and we're excited to support the sector and tackle climate change at the same time.
What question are you asking yourself to make progress in 2021?
The question in my mind is, how do we continue to push beyond the boundaries of what we're doing today? The challenge is to think about innovation. For me, it's really about how to be as creative as possible and to push beyond what we think might be possible.