Revolutionary technology is sustainably and naturally bolstering the Australian agricultural industry thanks to Indigo Agriculture's innovative approach to plant biology.
Harnessing naturally occurring, and beneficial, microbes from within plants, Indigo has developed a seed inoculant designed to assist cereal crops overcome periods of environmental stress.
Indigo Agriculture's Bill Dwyer said the technology, which boasts successful trial and commercial results internationally and locally, applied similar tools and research from the human microbiome to lead research into the plant microbiome.
We know through years of research that Endosymbionts - microbes in humans - are a determining factor in our health and are passed on from parent to infant."
"By translating the key understandings of the human microbiome, Indigo has pioneered insights into internal plant microbiomes and endophytes - microbes that live inside plant tissue - and their roles throughout plant lives."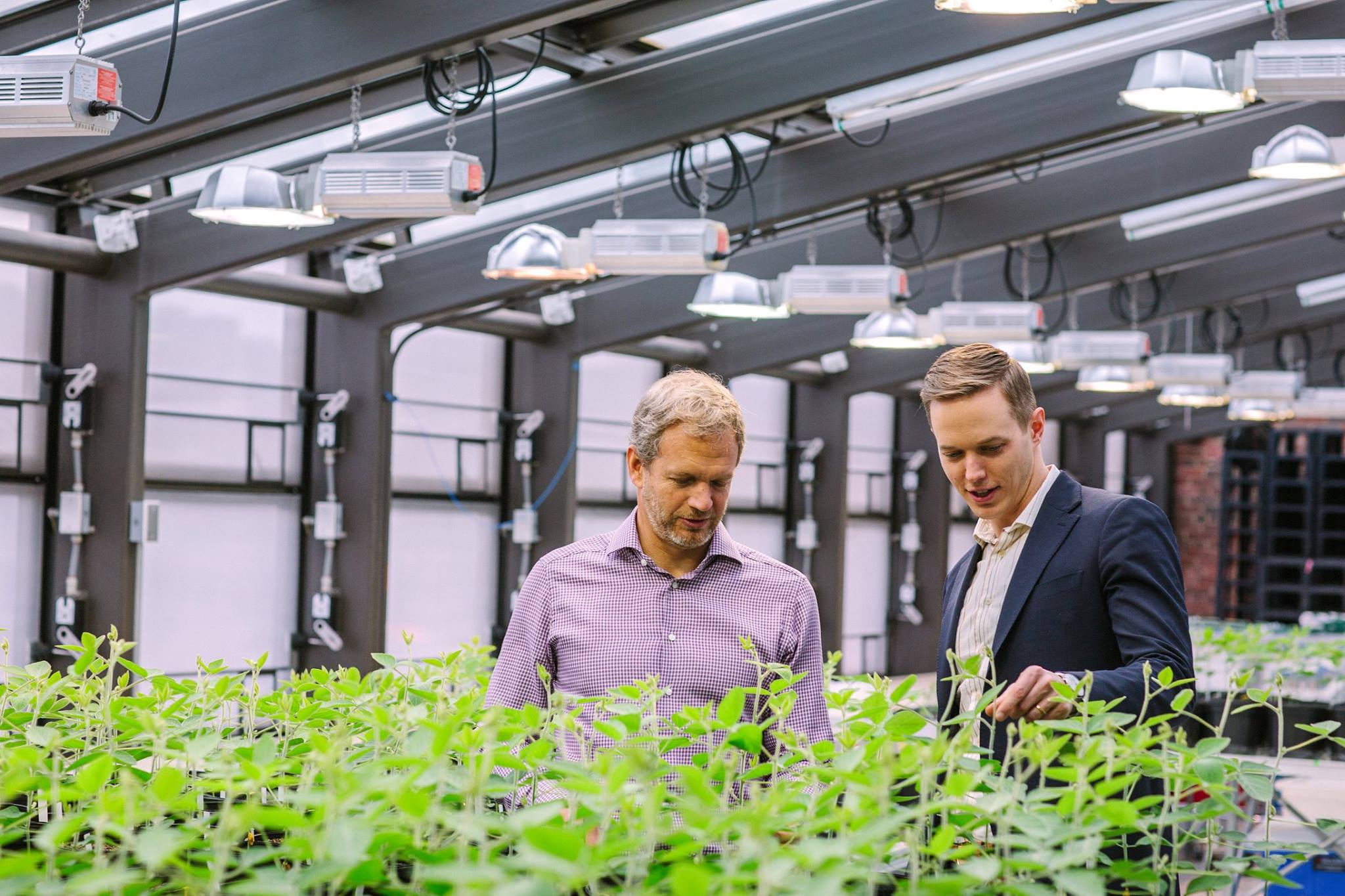 Seen above: Indigo CEO David Perry and co-founder Geoffrey von Maltzahn, Ph.D.
The initial step included focused sourcing and isolation, with Bill explaining that tens of thousands of plant samples were collected from a variety of ecosystems and geographies, their metadata tracked and microbes from the roots, shoots and seeds of plants isolated.
"We know that plant fitness can be profoundly influenced by microbiomes in and around the plant – pests, diseases and environmental factors can cause huge stress to plant success, so Indigo focuses on harnessing endophytic microbes that positively impact plant fitness."
Thousands of microbes were then sequenced by Indigo and collaborators, with the core microbes identified and screened.
For the following four years, which including six seasons, Indigo developed its innovation via aggregated greenhouse and global field trials, and eventually commercially.
"All the results – both our own and from independent research, attest that microbal treatments had statistically significant beneficial effects on wheat yield and on some grain traits," Bill confirmed.
A 2018 University of Sydney Field Trail conducted in Narrabri indicated an eight percent per hectare yield increase, as well as a 20 percent decrease in screenings.
"The results speak for themselves, and it's a really exciting time to be in the industry."
"Indigo has the potential to improve grower profitability and sustainability produce high quality harvests – all through naturally occurring plant based power."
For more information about how Indigo Agriculture Australia can increase the yield and profitability of your farm with our 'No Yield Increase, No Charge' Uplift Model, CLICK HERE to get in contact with us for a free information package or call us on 1300 849 280.