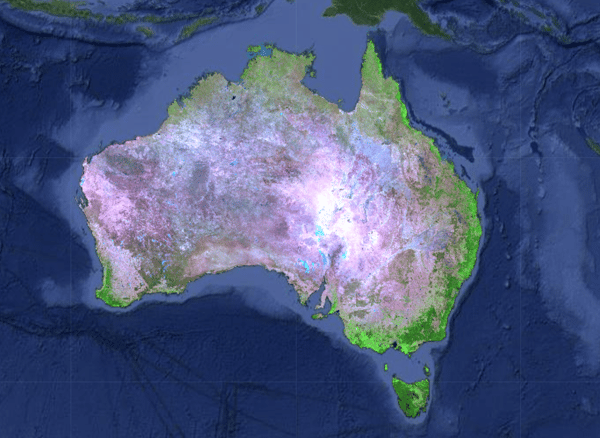 The demands on agriculture - to feed and clothe an ever-increasing population, sustainably, profitably and in unpredictable climatic systems - are vast, and growing.
Yet, as a global industry rising to the challenge, there's a new dawn in agriculture based on science and technology, and Indigo Agriculture is leading this fresh, progressive pathway.
Using microbal inoculants designed to protect crops from environmental stress, Indigo Wheat, Barley, Rice, Cotton and Sorghum were recently released into the Australian market after international success.
Developed in the USA by Indigo Agriculture, the product utilises beneficial plant microbes to improve crop health and productivity.
And a major coup, further strengthening Indigo Agriculture's commitment to agriculture, was the recent acquisition of TellusLabs, a company specialising in the use of satellite imaging for production insights.
Indigo Agriculture's Head of Commercial Operations Australia, Bill Dwyer, was thrilled with the latest development, and believed TellusLabs' expert staff and technological capacity was the perfect complement to Indigo Agriculture's mission.
"Indigo can now expand the scope and precision of its data insights and recommendation platform, bringing further transparency to the global food system while supporting grower profitability, environmental sustainability, and consumer health."
TellusLabs has built a living map of the world's food supply, described by Bill as tracing farm management decisions and agronomic parameters in real time, including field boundaries, crop type, planting and harvest dates, and overall crop performance.
"When paired with proprietary machine learning, the platform can infer the environmental impact of farming practices from space."
"Combining these insights with machine learning, weather, and other historical data, TellusLabs built their flagship product, Kernel, to gather insights on the global food and fibre system.
He said this product, capable of monitoring crop progress daily and forecasting crop yields prior to harvest across the globe, could now be leveraged by Indigo to enable data-based decision-making for growers and buyers throughout the season.
"At Indigo, we are always looking to expand and improve our offering to growers," Bill said.
"The news of TellusLabs joining Indigo's corporate headquarters in Boston has exciting implications for farmers here in Australia," Bill said.
"Across the continent, we will utilize the work of this newly integrated team to improve methods of planting, growing, and selling grain and fibre for greater overall grower profitability and more sustainable land practices in the coming years. Insights from this work will be timely, profound, and reliable – characteristics all made possible through the power and breadth of satellites in outer space."
"TellusLabs' technology will bolster our effort to produce rigorous and useful agronomic recommendations tailored to each hectare of a farm."
Indigo's microbial products have been shown to increase the drought resistance, nutrient use efficiency, and yield of crops.
"Understanding the grower's yield potential and unique land characteristics with TellusLabs' spatial insights allow Indigo agronomists to make recommendations to improve overall crop yield and quality throughout the season."
"Knowing each field on its own terms, identifying the features that make them unique, and predicting the best products and growing practices for every hectare of land are tricky, nebulous agricultural questions."
"With Indigo's acquisition of TellusLabs, a farmer looking to grow his or her best crop can receive personalized data and recommendations that change the course of a growing season for the better."
"We look forward to TellusLabs integrating its satellite imagery and machine learning technologies with Indigo's deep agronomic expertise and fast-growing, farm-scale databases to help farmers sustainably feed the planet."
For more information about how Indigo Agriculture Australia can increase the yield and profitability of your farm with our 'No Yield Increase, No Charge' Uplift Model, CLICK HERE to get in contact with us for a free information package or call us on 1300 849 280.