When it comes to the changing climatic and political dialogue around agriculture, producers on the ground could be in prime position to take advantage of a myriad of opportunities.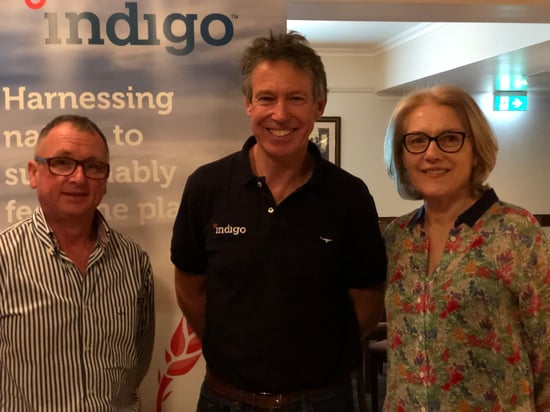 That was the take home message from an extensive road show recently conducted by Indigo Ag across much of northern NSW and southern Queensland.
While summer cropping prospects remain grim, the meet and greet events not only buoyed spirits of those attending but injected some much-needed confidence into the future of the industry.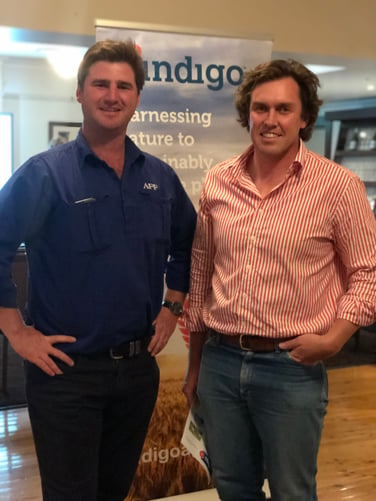 Indigo Ag's Peter McMeekin and James Frame led the extensive tour, keen to hear first-hand accounts of the challenges of recent seasons and discuss Indigo's options for the future.
"We know how devastating this drought is to farmers on the ground, and Indigo takes great pride in ensuring we remain connected and engaged with our rural communities, in both the good times, and the bad," McMeekin said. 
"It's confronting getting out and about during this drought, you can't appreciate the severity until you hit the road, which is why we are committed to visiting drought affected communities and talking with growers personally."
McMeekin said the response to the events had been extremely positive, with growers curious about Indigo's microbial technology, a pre-sowing seed dressing which improves the health of the crop, mitigates environmental stress and ultimately increase yields.
"We want to ensure growers can hit the ground running once the season does turn, and so it was a timely introduction to Indigo for many farmers," McMeekin said. Indigo's summer cropping options include Indigo Cotton, Indigo Sorghum, Indigo Corn and Indigo Soybean.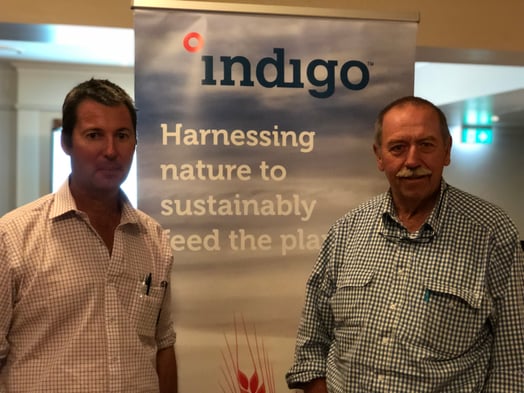 On the Liverpool Plains, producers were able to see first-hand the results of a partnership between Spring Ridge grower Michael Hockey and Indigo during an on-farm walk through his Indigo treated wheat crop. Peter said the treated crop's root system was discernibly more advanced than the non-treated crop.
"Indigo's technology is certainly piquing interest and as such we've formed a number of grower partnerships across the summer cropping regions."
Indigo Ag's Terraton Initiative also garnered robust discussion, specifically on how farmers could capitalise on the company's ambitious global objective of removing 1 trillion metric tonnes of carbon dioxide from the atmosphere and use it to enrich our agricultural soils.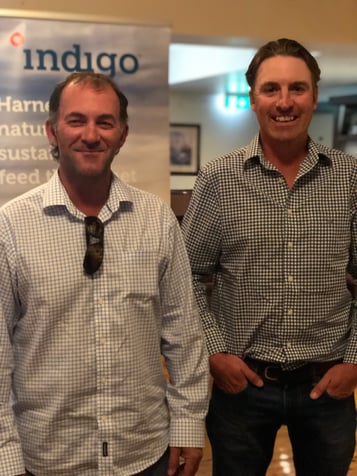 A key element of The Terraton Initiative in the US is Indigo Carbon. "Indigo Carbon is a carbon market providing incentives for growers to implement regenerative farming practices at scale."
"Through the creation of a carbon market, growers are incentivised to produce a sustainably grown premium product Farmers will be in the driver's seat when it comes to providing this premium product."
"To be able to have conversations about the potential of agriculture into the future, and what that may look like, was enlightening," McMeekin believed.
"From increased yields through Indigo treated crops to capitalising on potential carbon offsets, there's so much opportunity for growth through innovation and technology, I think everyone in the room, or the paddock, couldn't help but be excited, despite the current season."