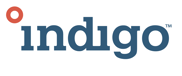 .

.

To promote a pipeline of ag professionals equipped to better support farmers in optimizing their operations for economic, crop, and environmental health, Indigo has partnered with a cohort of public organizations across the State of Tennessee to develop the country's first digital agronomy certification program.
With an emphasis on the latest technological applications and digital tools in agronomy - including courses on geospatial information, data integrity, and precision ag - the curriculum will supplement a foundational understanding of soil health and regenerative agricultural practices.
Designed to increase access to quality education and expand representation within the agriculture industry, the curriculum will launch starting this fall at the Tennessee College of Applied Technology Covington, a leader in accessible technical education and industry training.
Memphis, Tennessee (August 27, 2020) - Indigo Ag, a company dedicated to harnessing nature to sustainably feed the planet, with support from the State of Tennessee's Department of Economic & Community Development, today introduced a first of its kind Digital Agronomy Assistant Diploma. The certification, a one-year program designed to equip students with the necessary agronomic and technological skills to support farmers in the 21st century, will debut this fall at the Tennessee College of Applied Technology (TCAT) Covington.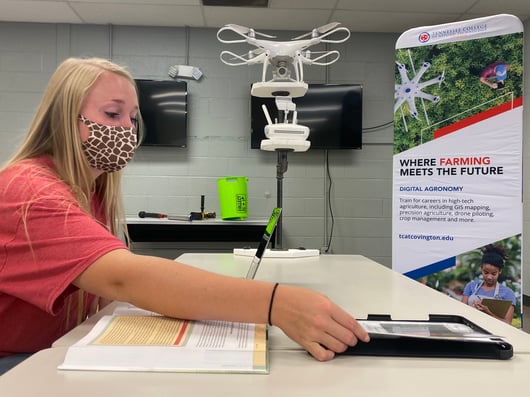 "With today's advancements in technology, expanded access to digital tools, and growing understanding of farming practices that promote soil health, agriculture stands as one the most promising solutions in the effort to ensure the climate and economic resiliency of our global food chain," said David Perry, Indigo's CEO. "We are grateful for the collaboration of the State of Tennessee in this joint effort to support a diverse and highly skilled agricultural workforce."
Developed in partnership with several regional community organizations including the Tennessee Board of Regents, Tennessee Higher Education Commission, and Tennessee Farm Bureau, the curriculum leverages the region's wealth of resources and leadership in agricultural innovation to promote the continued economic and educational development of West Tennessee's agricultural workforce.
"Agriculture is the largest industry in Tennessee and our State is proud to partner with Indigo Ag to equip students with 21st century skills to support our farmers," said Gov. Bill Lee. "Our TCAT programs continue to lead the nation in innovative education practices and we're excited for the positive impact this program will have for Tennessee."
Through a combination of field experience and virtual classroom learning, students will gain the academic orientation, practical skills, and industry-recognized credentials needed to support growers in making the most informed, data-driven, and optimal decisions for their operations. Graduates will be able to develop, implement, and recommend a range of regenerative and traditional practices and cultivation strategies to help farmers reach their goals, using the latest tools and systems to improve profit, soil health, and crop yield. Upon completion of the course, students will be qualified for a variety of positions in agriculture, landscape and nursery management, irrigation, as well as fields requiring drone pilot skills.
The organizations are partnering with TCAT Covington, the region's leader in technical education and industry training and an organization deeply committed to ensuring an accessible and affordable education for all, to implement the curriculum. The public institution, which attracts a diverse group of students from all races and economic backgrounds, guarantees economical and accessible advanced skills training to all residents of the state.
"We are fully invested in fulfilling the workforce demands, bridging the skills gap in modern agriculture and creating more opportunities for students to connect with employers in the ag industry," said Youlanda Jones, President, TCAT Covington/Ripley/Newbern. "We look forward to building stronger relationships with our ag partners and remain committed to collaboration, which is what makes TCAT Covington such a valuable resource within the communities we serve."
Anyone with a high school diploma or equivalent, regardless of their level of previous experience in agriculture, is eligible to apply to the program. Additionally, TCAT Covington works to ensure all students graduate without debt. To further prepare students for success in the increasingly digital agriculture industry, the diploma program is designed with employability in mind - job placement assistance and necessary licensure (including FAA Drone Pilot's License) are built into the cost and design of the degree program.
In the future, the program is planned to expand across other institutions within the Tennessee Board of Regents school system - a network which enrolls more than 80 percent of all the state's higher education students - as well as the planned development of K-12 programming to inspire students to pursue agriculture as a compelling, critical, and profitable profession early on.
To learn more about the Digital Agronomy Assistant Diploma, click here.


To learn more about Indigo Ag, visit our about page.
ABOUT THE TENNESSEE COLLEGES OF APPLIED TECHNOLOGY
The Tennessee Colleges of Applied Technology serve as the premier suppliers of workforce development throughout the State of Tennessee. The Colleges fulfill their mission by: providing competency-based training through superior quality, traditional and distance learning instruction methods that qualify completers for employment and job advancement; contributing to the economic and community development of the communities served by training and retraining employed workers; ensuring that programs and services are economical and accessible to all residents of Tennessee; and building relationships of trust with community, business, and industry leaders to supply highly skilled workers in areas of need.
MEDIA CONTACTS
Jason Brown, Indigo Ag
jbrown@indigoag.com
Justin Jamerson, TCAT Covington
justin.jamerson@tcatcovington.edu