Share this post:
Grower David Cleavinger discusses Indigo's multi-faceted approach to improving the agricultural industry for the next generation
I first learned about Indigo in July 2017, when CEO, David Perry, and Head of Commercial Operations, Barry Knight, paid a visit to the Texas Wheat Office. As Vice President of the National Wheat Foundation, I sat in a meeting where they explained the new model that Indigo is bringing to the agriculture industry.
We talked about the world population growing, how consumers want to know where their food is coming from, and the fact that we have limited natural resources that must be used wisely. These are real trends that affect all of us. As I learned more, I realized that Indigo has taken these concepts, combined them with extensive research and technology, and developed a model that can make a difference in the industry.
I was interested, but I decided to do my own follow-up to make sure this wasn't just one more promise with no backup. I was later in a meeting with Texas A&M researchers, which developed the TAM 114 and 112 wheat seeds used in West Texas. They are one of the universities working with Indigo, and they explained to me that there is a wealth of research to back up Indigo's science, and the company's products have a promising future.
Indigo's science works to take microbes that exist within plants and in their surrounding environments, and applies sophisticated technology to determine the combination that works best for improved growth and plant health. They take a premium germplasm and coat it with a microbial seed treatment. The result is that plants thrive in the environment as they grow, and the crop yield is improved without the need for more water or additional inputs. Indigo started with cotton and wheat in 2016 and this season they introduced corn, soybeans, and rice.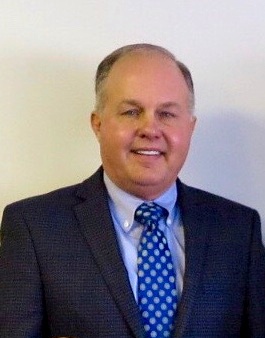 My personal take on it is this: For years, we have known that there are billions of microbes in plants and in the soil. This is part of nature, and the reason crop rotations work so well. What Indigo is doing, is taking this concept and putting research behind it. Indigo's technology is allowing us to take processes that have always occurred by Mother Nature, and use these natural processes to improve growth while making better use of resources. When you look at the research and data backing this up, it makes a lot of sense.
What is equally as interesting as Indigo's microbial science and seed treatments, is the work they are doing to bring the product all the way up the chain to the consumer. We know there is a growing "farm to table" movement, and consumers want to know the source of their food. People are going to the grocery store and paying more for food that that they can trace all the way back to the farm. Indigo is working out the logistics of bringing the product from the farm all the way to the consumer, on a large scale. They are researching the best way to do this so that both farmers and consumers can benefit to ensure long-term viability.
The way it works is simple. At harvest, I deliver my grain to a nearby delivery point that Indigo and the producer have determined to be acceptable. Then Indigo handles the logistics up the supply chain. For example, they may contract with a miller looking for a particular wheat variety with a particular quality content. Because they can trace the product back to the seed that went into the ground, the miller pays a premium for the wheat and Indigo pays me more per bushel. It works all the way up the chain, benefiting both consumers and producers in quality and price.
When you combine the price premium with the increase in yield potential, Indigo's model is a win-win. I end up producing more bushels per acre, and get paid more on each bushel. Indigo is able to buy and sell my wheat at a premium, because they know they can preserve the identity of the grain. The premium and the yield increase go hand-in-hand.
This combined quality/yield aspect is where I think Indigo stands out from anything we have seen before. Grain integrity is important and is only becoming more so. In fact, grain identity preservation may prove to be the differentiator in the reputation of grain produced here in the United States. We all know that some farmers plant premium seed and some don't. Some work to produce a premium cereal grain, and some grow to support a different need, such as livestock feed. The more we preserve the grain identity, like Indigo is working to do, the more we can keep our reputation as the leading grain producer, not just in quantity but also quality.
This is important because the world's population is growing exponentially. By 2040, there will be 9 billion people on the planet, compared to 7.6 billion today. At the same time, there is a growing middle class, especially in population-dense countries like China and India. This means that more protein, in the form of grain, is being introduced into the diets of millions of people around the world. For grain producers, this presents a big opportunity to continue to grow, as well as a challenge to keep up. The holistic approach that Indigo is taking to help farmers feed this growing demand addresses the reality of the situation from so many angles.
The final piece that comes into play is the natural resources that need to be conserved. Here in the Texas Panhandle, the water table of the Ogallala aquifer (which is an extension of the High Plains aquifer) is dropping. This is a real occurrence and can't be ignored. A product like Indigo treated seed, which can improve yield while using the same or even less inputs, might really make a difference for years to come.
This season, I am growing a trial plot of Indigo wheat side by side with non-treated seed. Within just a few weeks, the difference was evident. At two weeks, the root mass on wheat plants from Indigo treated seed was visibly larger than on non-treated plants that were planted 5 days before the Indigo plot. I plan to watch this closely over the season and report on the progress; so far it is very promising. You can follow the progress on my Twitter page: @TxWheatFarmer.
Does Indigo have everything figured out? Maybe not. But I do know that they are listening to feedback and trying to help farmers participate in a growing food market. They have used extensive research to create a product that improves yield with the same or fewer inputs. They make sure I am planting quality seed and pay a premium for the crop at harvest, because it is going into a premium food product. They care about conservation of resources and improving the agriculture industry for the next generation of farmers. That is what the industry needs today, and that is where Indigo is going to make a difference.
David Cleavinger
Wildorado, TX
November 17, 2017