Watermelons and rice. These two crops were what ignited Emily Hsiao's interest in agriculture. As a teenager growing up in Ann Arbor, Michigan, she took part in a homestay on a family farm in Niigata, a prefecture located on the west coast of Japan's Honshu Island that is famous for its bountiful yairo watermelons and koshihikari rice production.
"We would go out in the morning and work, then come back to cook and eat the food that was coming from the farm," she recalls. "Every day we would slice open a watermelon to test it with a refractometer to see how much sugar it had, and if it seemed balanced throughout the watermelon." A young Indonesian farmer was also staying with the family as part of a program to connect Southeast Asian farmers with agronomic training to bring back to their home farms. The owner-operator of the Japanese farm she was working on had similarly been a part of a program but to the United States, where he'd learned new methods to apply in Japan, and was paying it forward with Southeast Asian farmers.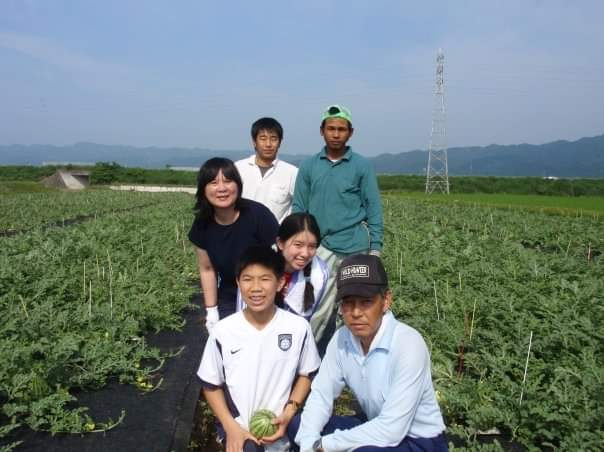 "It was a pretty pivotal moment," she recalls. "Seeing the food on the table, understanding how the crops produced impacted the lives of the people I lived with, and internalizing the importance of agricultural education and relationships to each of their families helped me realize how central agriculture can be to economic development."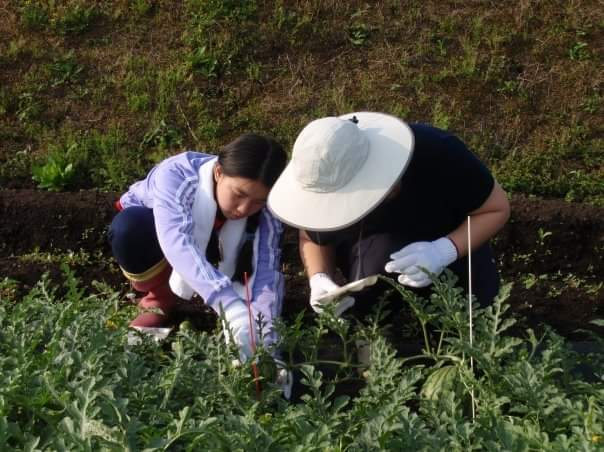 Time spent observing the cross-country, economic dependence on each other inspired Emily to study international business and economics at the University of Pennsylvania (including a semester and internships abroad in China). After college, she settled into four years of management consulting at Bain & Company in Tokyo, but her agricultural and economic development roots were calling. She answered this call by taking a year to work for the United Nations World Food Programme's Innovation and Change Management division, where she helped source new solutions for sustainably bringing food to areas in humanitarian crises. Her assignments took her across Africa and Latin America, including post-ebola Sierra Leone.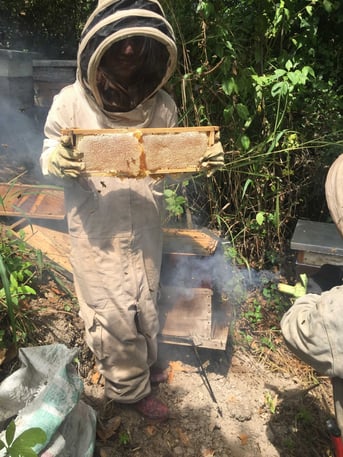 This global perspective on the economics of food led Emily to pursue two master's degrees simultaneously, her MPA in International Development at Harvard Kennedy School and MBA at the MIT Sloan School of Management. While in grad school, she worked with IMAGO Global Grassroots and Fundacion Paraguaya, a social enterprise working to eliminate multidimensional poverty through sustainable solutions that activate entrepreneurial opportunities for families. She also spent a winter in rural Colombia helping coffee farmers build a honey business that provided a source of income while preserving their land. This interest in helping people obtain the tools to make their own choices led her to hear an Indigo representative speak on her campus.
"Knowing that weather was a huge part of the hunger issues that I was working on before, It was really interesting to me how much Indigo was talking about the weather resistance for plants," she recalls of the session. "I really liked how Indigo was looking at systemic and scalable change. If you fix one part of the solution, it doesn't actually fix anything unless you fix the entire picture."

After a stint as an intern, Emily returned to Indigo in June 2020 as the Head of Agronomic Product Development in Indigo Carbon. Since then, her role has expanded to include ownership of Practice Change within the Carbon Software Product. She leads the team that creates software products to educate and guide farmers so that they can feel informed to choose and confidently implement the right sustainable practices for their farms.
"Agriculture is so susceptible to changes that people can't control individually," she says. "Indigo is giving people the right tools and information so that they can make better decisions on changes they can control, and decrease risk on changes that they can't. I'm excited about getting agronomic tools into our software and enabling farmers to become more profitable."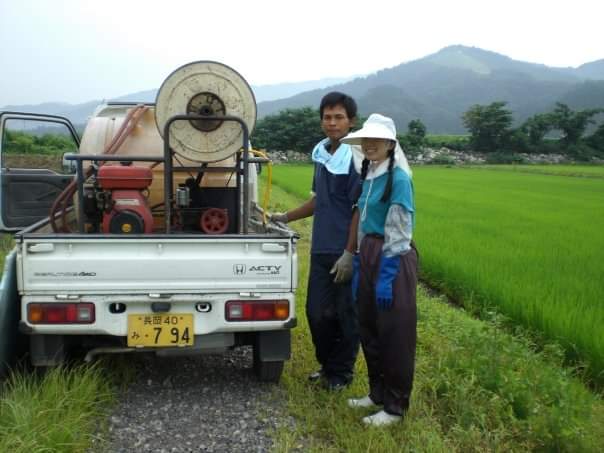 She also drives global initiatives to understand behavioral change and economics on farms and identifies practices that maximize environmental impact, as well as how to bring those practices to farmers, through field experiments and user research. Most recently, she launched Carbon College, one of the first online carbon farming education courses for agronomists. "We have done some research into what other practices can farmers do in the future that are gaining a lot interest now. And I'm pretty excited about the potential for that."
As involved as Emily is with Indigo's customer, she still finds time to focus on the growth and development of Indigo itself, and projecting the voice of its employees. As one of the co-leaders of the Employee Resource Group (ERG) InspirAsian, she has helped steer the company discussion around inclusivity and diversity. The group has hosted 10+ events this year, has a 70+ person #inspirasian Slack channel, and has organized live program screenings, roundtable discussions, and book readings. "It's important to me that makeup of the industry, including the people who have the most power, looks like the makeup of the people who consume food, work in the field, and along the food chain. Most of our food comes from developing countries, so I'm excited to see Indigo expand there, as well as for the agriculture industry, in general, to be more inclusive."
Emily has been waiting out the pandemic with her family back in Ann Arbor, Michigan, where her fondness for classical singing can sometimes be heard.