Share this post:
Doug Keesling thinks of himself, and his fellow farmers, as environmentalists. "Most farmers want what's best for their land, the next generation, and the world's soil," he said. Doug grew the wheat on his farm in Kansas for a sustainable beer brewing partnership with Dogfish Head. "We're looking for ways to pass the farm on to our sons and daughters."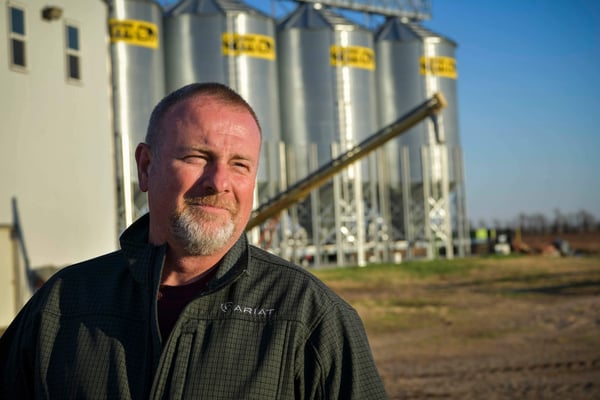 While the label may be unfamiliar, the sentiment is not. This approach—farming in a way that's simultaneously better for a farm business, the surrounding communities, and the entire planet—is now shared by a growing number of farmers who've adopted a land management philosophy that prioritizes soil health, cultivates plant diversity, and regenerates the land.
Some of the farmers using practices from this new approach based on age-old principles, often just referred to as "regenerative," have been at it for a long time and from a long line. Take Doug, a fifth-generation farmer and user of no-till since 1987. "By the early 90s, basically every field we farmed was regenerative," Doug said. "We saw the benefits after only two or three years." And Doug continues to innovate with new practices to optimize his farm's potential.
Those benefits, he admits, are hard to describe completely, especially to those who haven't tried a single practice on any field. But the first time there's a big rain event, and only a light trail of filtered rain water runs off a field instead of streams of turbid water, you realize the cover crops and no-till and grazing livestock are bringing soil a new and more supportive web. It helps the land hold together. For farmers curious about how these practices would play out on their own farms, Doug recommends starting small.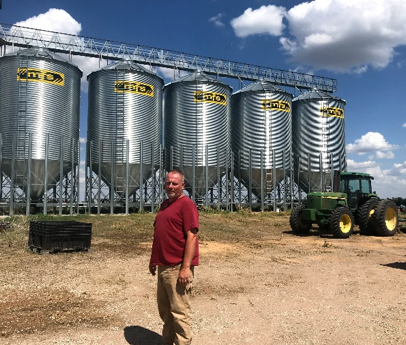 "To get going," Doug remembered, "we went as far as splitting a field, half regenerative practices and half conventional. It was the right thing to do to find out if it worked. " The most important advancement for the soil since getting started, Doug found, was crop diversification and sequencing. Bringing in variety and being selective about which crops are planted where.
Doug's regenerative wheat is now making big waves with a sourcing partnership with Indigo Ag, through the company's Indigo Carbon program that pays farmers for drawing down atmospheric carbon into their soils, and Dogfish Head Craft Brewery, one of the largest craft beer brewers in the nation. Together, they are producing Re-Gen-Ale, one of the first traceable beers in the world to address climate change. "I support not only this beer," he said, "but any company or product that is working in this direction: to help the environment, make the industry more carbon neutral, and support farmers."
For all those companies thinking about accelerating their environmental and social good missions like DogFish Head has, Doug has a challenge: "Take a look at the opportunity agriculture presents—an industry that can store more carbon than most—and become a part of it."





Content on this page contains a case study of a particular grower. Individual experiences and results will vary. Indigo does not guarantee any specific results or outcomes of adopting any agricultural practices. Participation in Indigo Carbon is subject to terms and conditions and may not be available in all areas. Limitations apply.