Share this post:
From the Indigo GeoInnovation Team
Following through on our previously shared commitment, we are releasing data and expert commentary today on yield forecasts for corn and soy in South America. This information – critical to growers when deciding what to buy, at what price to sell, and which seeds to plant for the upcoming season – comes from our satellite and weather-based proprietary data platform. Since there is no corn or soy in the ground in the United States, we are not sharing an outlook for that region. Instead, our predictions are solely for Argentina and Brazil.

Brazil: Impacted Soybeans, Thriving Corn
Soybean yields for Brazil in 2019, compared to 2018 end of season estimates, are down 2%. This is in line with our February 2019 prediction for a less healthy crop in the region, likely due to below average rainfall.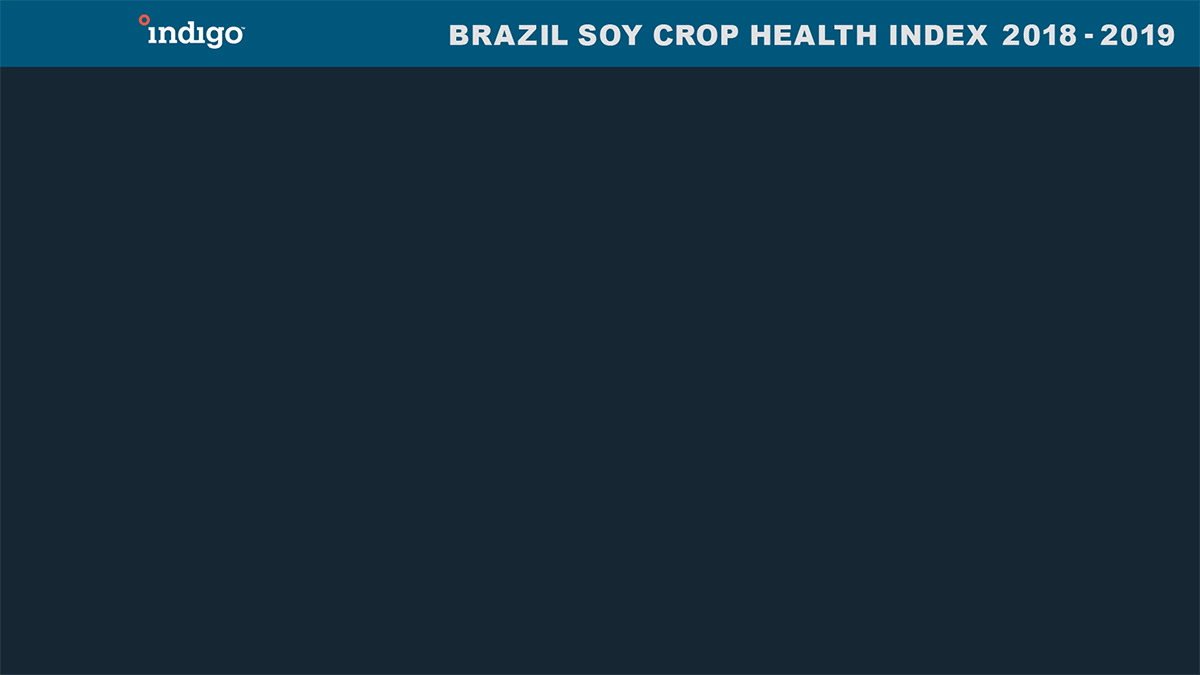 Corn, meanwhile, has thrived in the area. Our models forecast a 17% higher yield than the end of year figure for the 2018 season.
Our corn forecast has improved almost 2% over the past month, though we continue to expect production levels lower than those projected in the FAS December forecasts. The progress of the Crop Health Index for Brazil corn shows some of the same volatility as soy, as well as the same trend of lower than average health.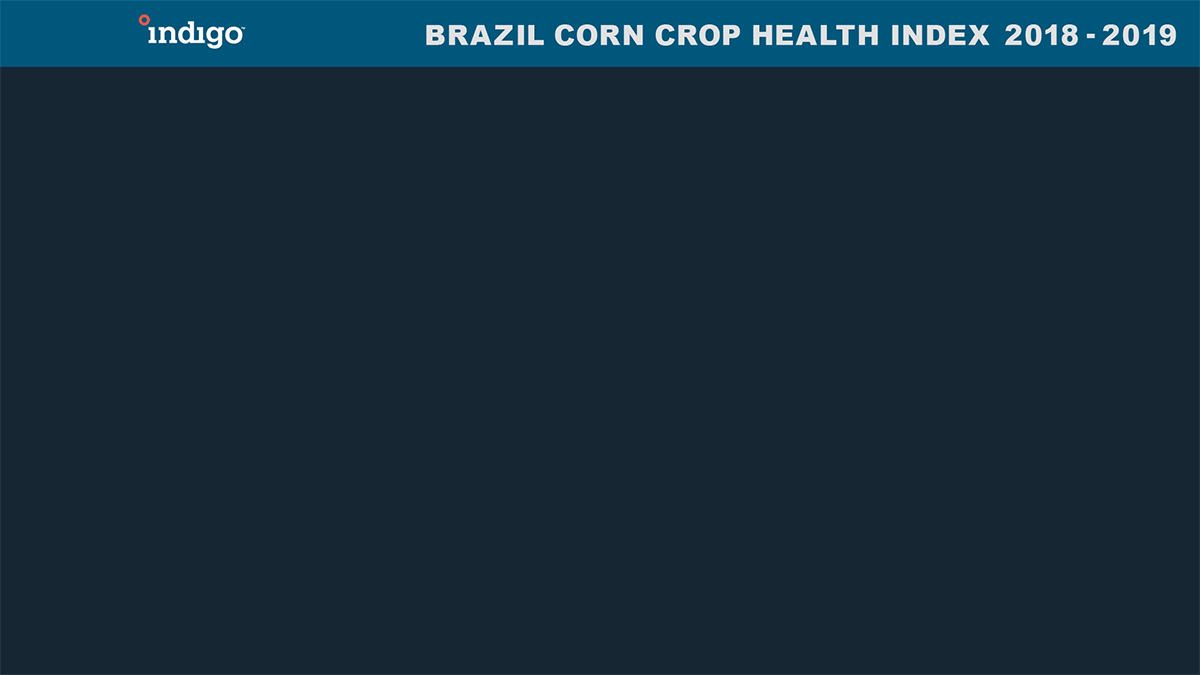 Argentina: A Return to Form Across Soybeans and Corn
Soybean and corn yields in 2019 showed substantial improvements from the previous year. After a drought-stricken 2018 harvest, we're forecasting a 52% improvement in soy yields and a 48% increase in corn yields.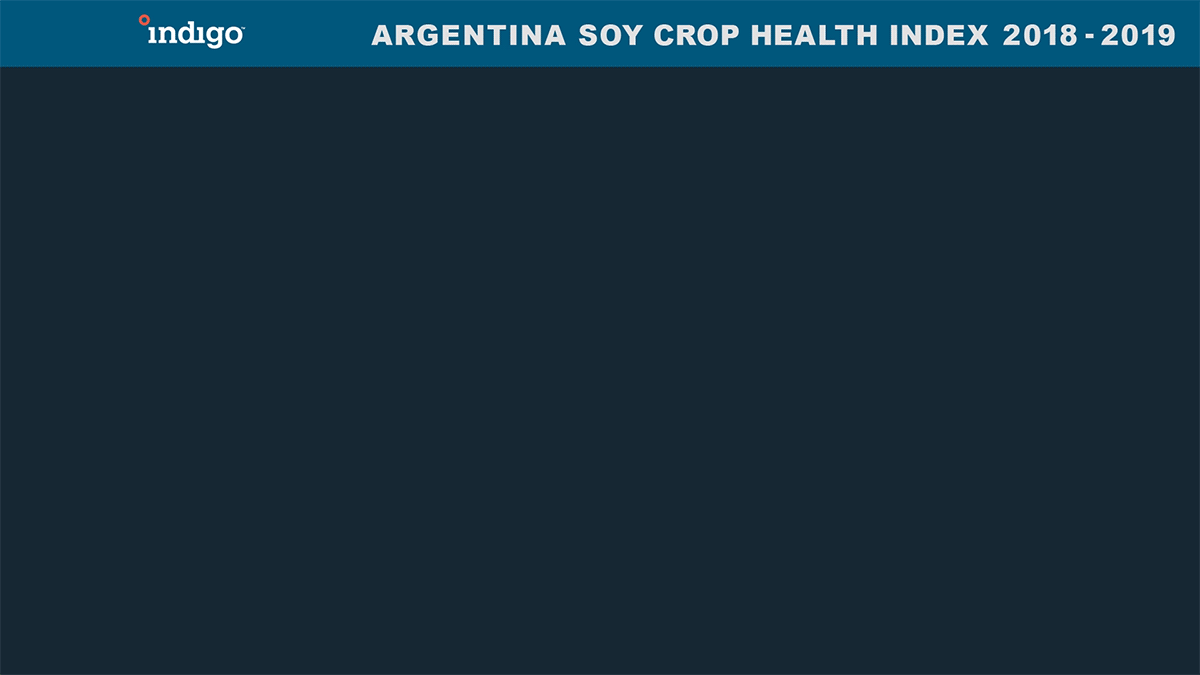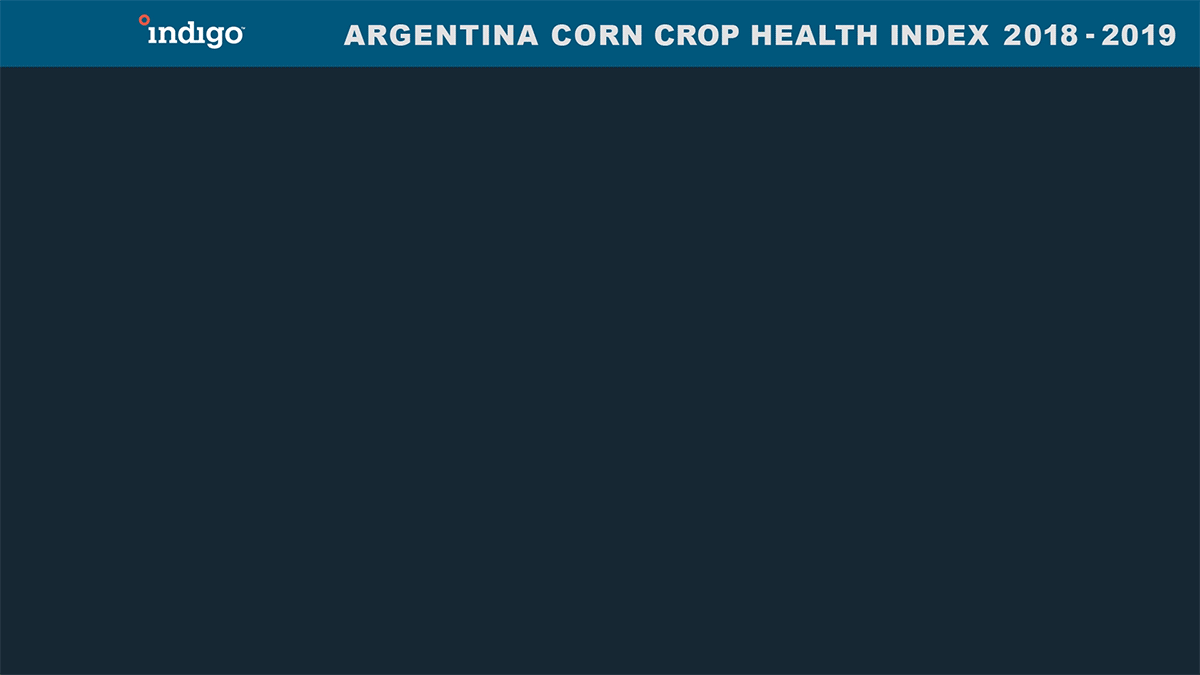 Commentary on the Numbers from Our Experts
Overall, area planted and production has increased across Argentina and Brazil this growing season. This expansion includes a 1% increase in planting area for soy and a 2% increase for corn. A small percentage increase in planted area translates to substantial increases in production. In this case, we're anticipating soybean production up 13MMT (10%) and corn up 25 MMT (25%) across Brazil and Argentina combined. While Indigo's yield forecasts are 3% and 2% lower than the USDA's February estimates for corn and soy, respectively, the increased production is the more important story.
Based on this anticipated increase in supply of both corn and soybeans, Indigo suggests two courses of action for growers here in the US:
Plant the same ratio of corn to soy for the upcoming growing season, and

Hedge futures prices for current corn and soy inventory more aggressively.
In the United States specifically, planting may be impacted by record high levels of snowfall this year. When the snow melts, the chance of flooding is higher, and growers may not be able to get into their fields and plant their intended ratio of corn. Because of this, although the recommendation is to plant the same ratio, Indigo recognizes that growers in the United States may have to plant more soy in its place.
Hedging more aggressively, on the other hand, could involve a range of actions, including choosing to hedge earlier, hedge at a higher price, or hedge an overall higher percentage of inventory. Growers choosing to hedge more aggressively now may be able to lock in a higher price for November, improving their profitability. Relatively high prices are largely due to the current wild card in the market: whether or not China will purchase a substantial amount of the soybeans in the United States, correcting the uncharacteristically high carryout numbers from last year. Their intent has been debated and speculated (as cited recently by Bloomberg), but ongoing trade negotiations between the United States and China have not yet yielded any substantive results as of yet.
Disclaimer
This document is not for public distribution and has been furnished to you solely for your information and must not be reproduced or redistributed to any other person.
This material is for the personal information of the authorized recipient and Indigo Ag. Inc. ("Indigo") is not soliciting any action based upon it. This report is not to be construed as an offer to sell or solicitation of an offer to buy any commodity or commodity derivative to any person in any jurisdiction where such an offer or solicitation would be illegal. It is for the general information of clients of Indigo. It doesn't constitute a personal recommendation or take into account the particular investment objectives, financial situations, or needs of individual clients.
In so far as this report includes current or historical information, it is believed to be reliable though its accuracy or completeness cannot be guaranteed. Neither Indigo, nor any person connected with it, accepts any liability arising from the use of this document. The recipients of this material should rely on their own due diligence and receive their own professional advice.
Price and value of the commodity referred to in this material may go up or down. Past performance is not a guide for future performance. Certain transactions including those involving commodity derivatives involve substantial risk and are not suitable for everyone. The report is based on information from different sources some proprietary and some public. Opinions expressed are Indigo's current opinions as of the date appearing on this material only. While we endeavor to update on a reasonable basis the information discussed in this material, there may be regulatory, compliance, or other reasons that prevent us from doing so. Readers of this report are cautioned that any forward-looking statements are not predictions and may be subject to change without notice. Our proprietary trading may make trading decisions that are inconsistent with the recommendations expressed herein.
We and our affiliates, officers, directors, and employees worldwide may: (a) from time to time, have long or short positions in, and buy or sell the commodities mentioned herein or (b) be engaged in any other transaction involving such commodities for compensation or have other potential conflict of interest with respect to any recommendation and related information and opinions. No part of this material may be duplicated in any form and/or redistributed without Indigo's prior written consent.