Share this post:
From the Indigo GeoInnovation Team
Indigo announced yield forecasts in January for corn and soybeans across the Americas, democratizing data for the grower community to better navigate global markets during the U.S. government shutdown. With the shutdown, the doors of the United States Department of Agriculture (USDA) had closed. No work in that department meant that there was an indefinite hold on a key report, known as the World Agriculture Supply and Demand Estimates (WASDE), which documents directional changes for yield forecasts and other impactful metrics. The report is viewed as a foundational source for decision-making for growers and buyers across the world, deciding what to buy and sell, from and to whom, and when.
Although the government has opened back up, we are still committed to providing real-time, rigorous data: Growers deserve to have access to information that will affect their profitability. Because information we gather from our proprietary platform, Kernel, is done so daily – and because this platform has on several occasions outperformed that of the USDA – we have decided to share corn and soybean yield forecasts for February. This represents a small but important subset of what our machine learning algorithms applied to images taken from satellites can accomplish. Years ago, we had set out with the mission of building a living map of the world's food supply. Our hope was to be able to share trends and patterns we were noticing, and we're proud to be doing that today.
Going forward, we are committed to releasing data on a monthly cadence. In doing so, we are entering an already established conversation between a vanguard of companies, analysts, and other organizations that use weather, satellite, and ground-truth data in concert to give clarity to agricultural trends across the world. We want to support an informed and profitable grower community. Along with the data we share, we will also be including expert commentary from our team regarding what is causing the yield forecasts month over month to shift. After slimming masses of data into computable parts, we want to still make sure to articulate the story that's underpinning the numbers.
For the month of February, you can find our directional changes below:
Brazil
Our soybean yield forecast has decreased 0.6% since our January report and is now roughly 10% below the December 11, 2018 USDA forecast. Brazil continues to see below average rainfall, which is negatively affecting yield potential (evident in the Crop Health Index curve below). However, conditions have been inconsistent across the country, causing occasional volatility in the national average Crop Health Index. Despite this, the overall trend tells a consistent story: that crops are less healthy than normal for this point in the season.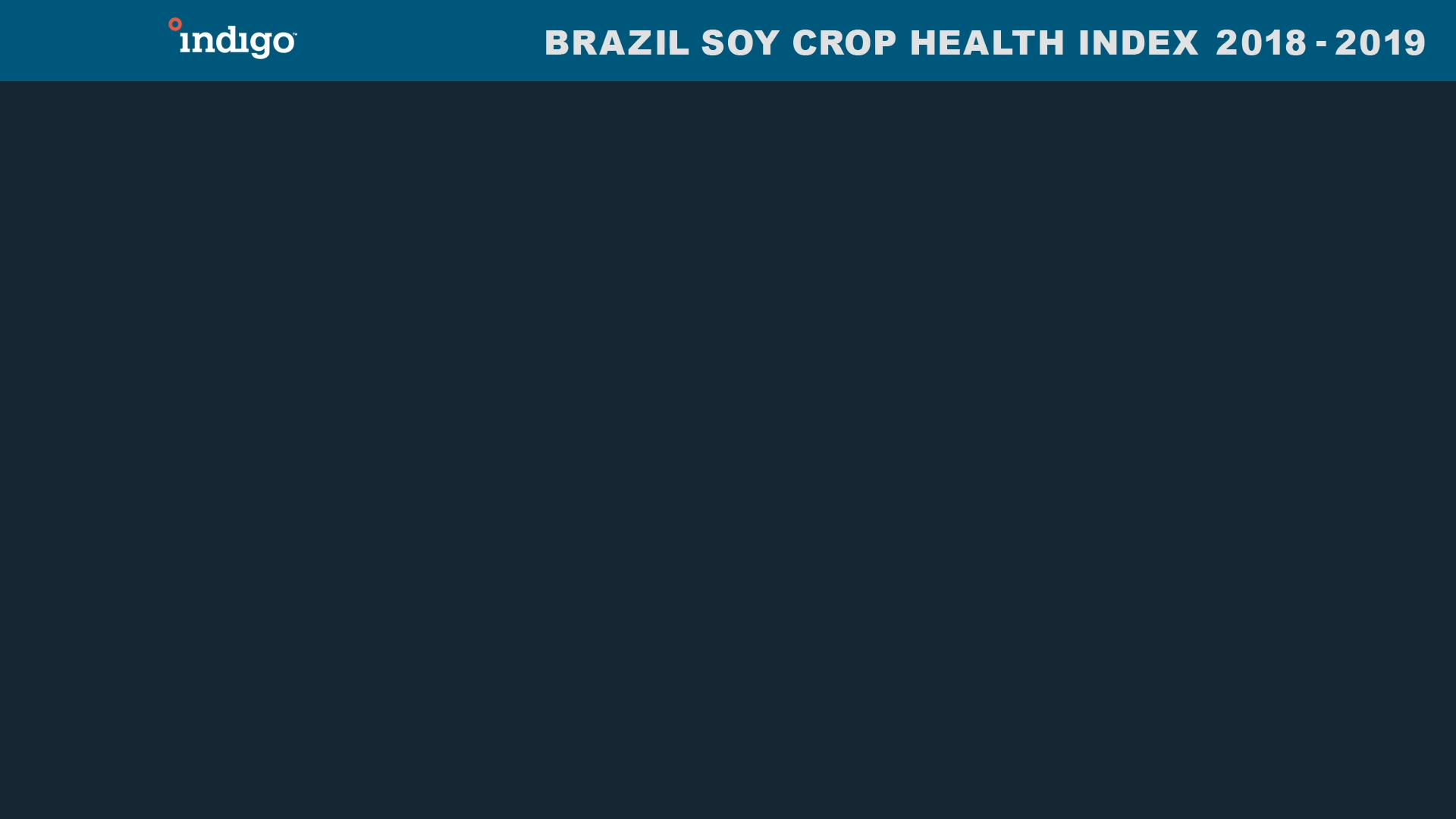 Our corn forecast has improved almost 2% over the past month, though we continue to expect production levels lower than those projected in the FAS December forecasts. The progress of the Crop Health Index for Brazil corn shows some of the same volatility as soy, as well as the same trend of lower than average health.
Argentina
Our soybean yield forecast has improved 2.3% in the past month and is 4% higher than the December USDA figures. This improved yield is reflected in a higher than average Crop Health Index for this time of the year. However, reports suggest that some flooding and oversaturation have led to decreased area-harvested projections since December. This decreased area may offset some or all yield improvement noted over the past two months.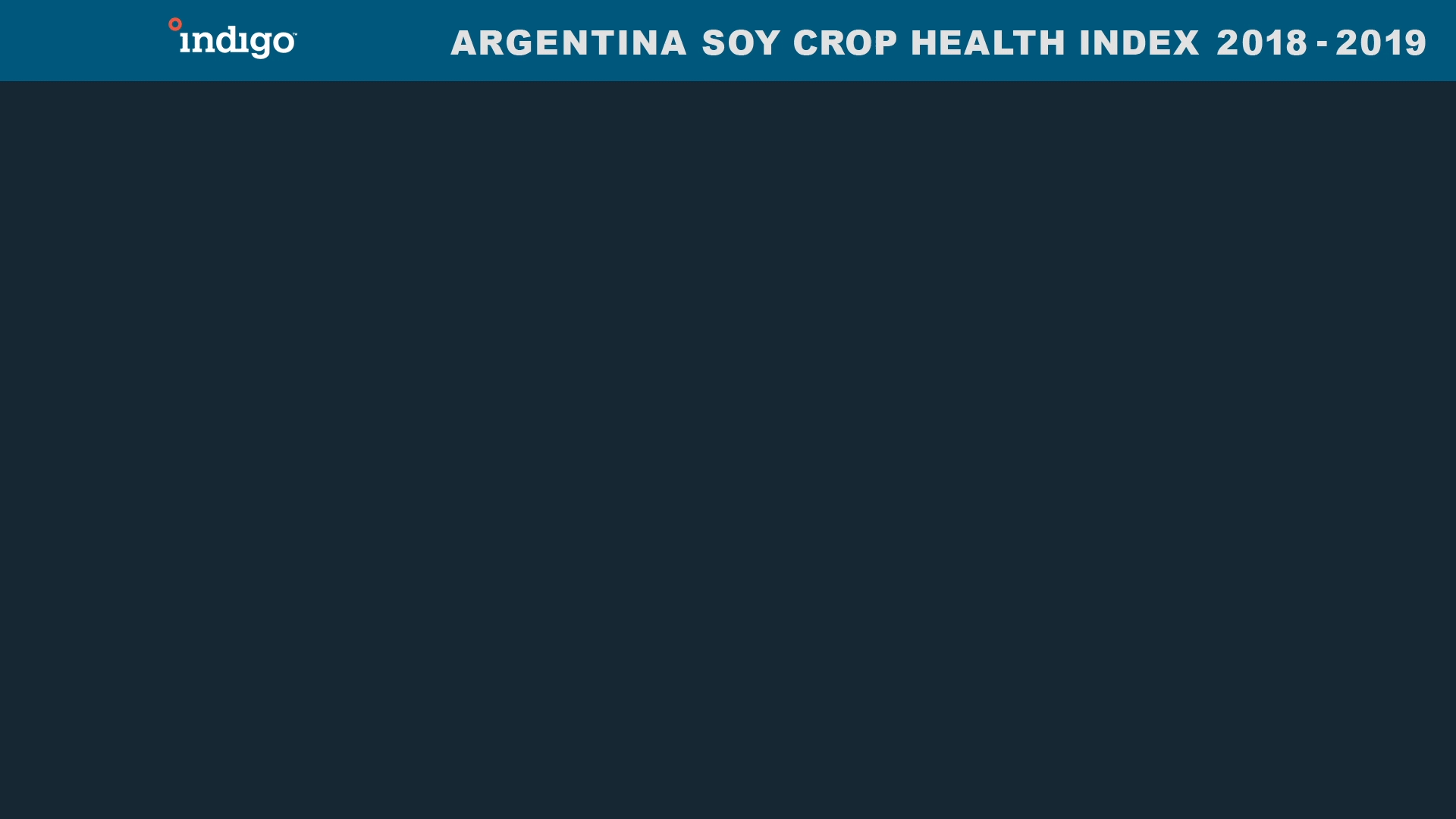 Our corn forecast has decreased by 1% since January's report, and is now more than 4% lower than the December figure from the USDA.
United States
Our outlook on yield for the 2018 US corn and soy harvests is unchanged from January. We anticipate final yields below the December USDA estimates of 52.1 bu/ac for soybeans and 178.9 bu/ac for corn. Our models have been below both the USDA and market consensus all year. Late-season flooding led to harvest issues negatively impacting an otherwise robust crop.