Share this post:
April 9, 2020.Today, Indigo updated its South American Corn and Soybean Production Report. Overall, projected corn production decreased 4% over the past month – down 4 million metric tons (MMT) in Brazil and 2 MMT in Argentina – and soybean production decreased 2% – up 1 MMT in Brazil and down 4 MMT in Argentina.
Indigo is forecasting 136 MMT of corn and 161 MMT of soybeans. Those forecasts are both 9% fewer for corn and soybeans than industry benchmarks. Area planted estimates have not changed since March, while yield projections for corn are 17% and 7% lower and soybeans are 14% and 8% lower than the USDA's estimate for Argentina and CONAB's estimate for Brazil, respectively.
The big question remaining is what will be the final production totals. "Last week the Bolsa de Buenos Aires brought their soybean projection down to near Indigo. Several Brazilian forecasters have also reduced estimates, backing off projections of record harvest and coming closer to Indigo. CONAB came down 2 million metric tons earlier today," said Matt Beckwith, head of Indigo's forecasting efforts.

Emergence of second-crop corn in Brazil. Brazil's major corn harvest accounting for more than 75% of the area is corn-planted-after-soy, known as safrinha. The safrinha crop is typically planted between January and February; however, this year it was delayed with many fields still being planted in mid-March. This crop has moved into the flowering and grain-filling stages of its lifecycle – and is now visible to remote sensing instruments, such as satellites.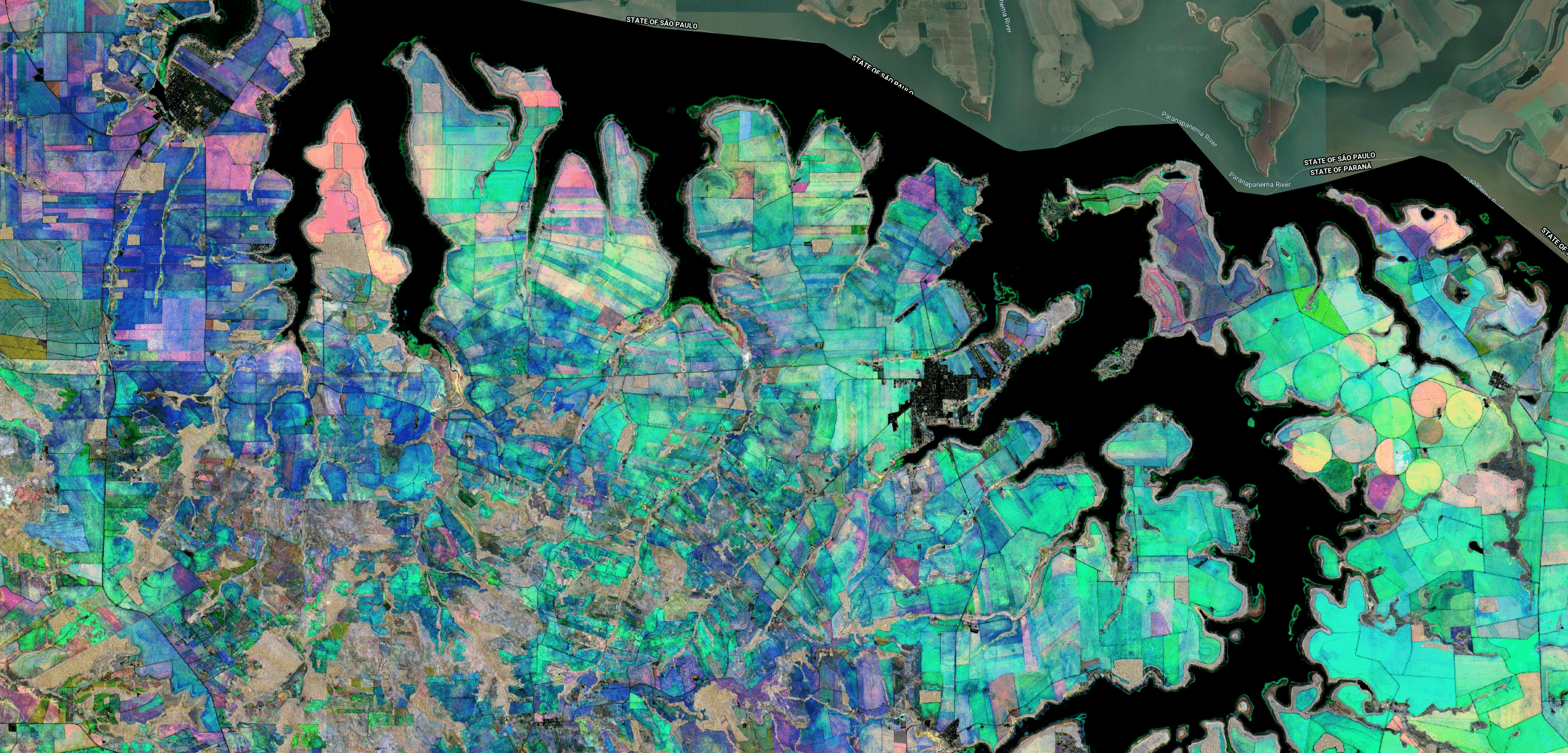 In Brazilian state of Parana – where about 15% of the entire economy is based around agriculture – farmers are leaning into the safrinha corn crop again this season, as Indigo projects it to account for 10.1 MMT of the projected 13.2 MMT total.
Interested in learning more? Watch the webinar below, featuring Matt Beckwith and Nicholas Malizia, Director of Data Science for GeoInnovation.
Disclaimer: This document is not for public distribution and has been furnished to you solely for your information and must not be reproduced or redistributed to any other person.
This material is for the personal information of the authorized recipient and Indigo Ag. Inc. ("Indigo") is not soliciting any action based upon it. This report is not to be construed as an offer to sell or solicitation of an offer to buy any commodity or commodity derivative to any person in any jurisdiction where such an offer or solicitation would be illegal. It is for the general information of clients of Indigo. It doesn't constitute a personal recommendation or take into account the particular investment objectives, financial situations, or needs of individual clients.
In so far as this report includes current or historical information, it is believed to be reliable though its accuracy or completeness cannot be guaranteed. Neither Indigo, nor any person connected with it, accepts any liability arising from the use of this document. The recipients of this material should rely on their own due diligence and receive their own professional advice.
Price and value of the commodity referred to in this material may go up or down. Past performance is not a guide for future performance. Certain transactions including those involving commodity derivatives involve substantial risk and are not suitable for everyone. The report is based on information from different sources, some proprietary and some public. Opinions expressed are Indigo's current opinions as of the date appearing on this material only. While we endeavor to update on a reasonable basis the information discussed in this material, there may be regulatory, compliance, or other reasons that prevent us from doing so. Readers of this report are cautioned that any forward-looking statements are not predictions and may be subject to change without notice. Our proprietary trading may make trading decisions that are inconsistent with the recommendations expressed herein.
We and our affiliates, officers, directors, and employees worldwide may: (a) from time to time, have long or short positions in, and buy or sell the commodities mentioned herein or (b) be engaged in any other transaction involving such commodities for compensation or have other potential conflict of interest with respect to any recommendation and related information and opinions. No part of this material may be duplicated in any form and/or redistributed without Indigo's prior written consent.